Looking For A More Personal Touch Or Something Unique?
If you've put in the work to make your Portal stand out, why not capitalize on it with a custom ConnectWise Portal Video? We'll show your clients how to access the portal and its features through your website, fully branded to your business. We'll also give you email content promoting your video to the people who need to see it: your clients. Your Portal will be the one displayed in the video, with customized animations and scripts to show how it can help your contacts reach you in their time of need. Reach out today for a customized Connectwise Portal Video!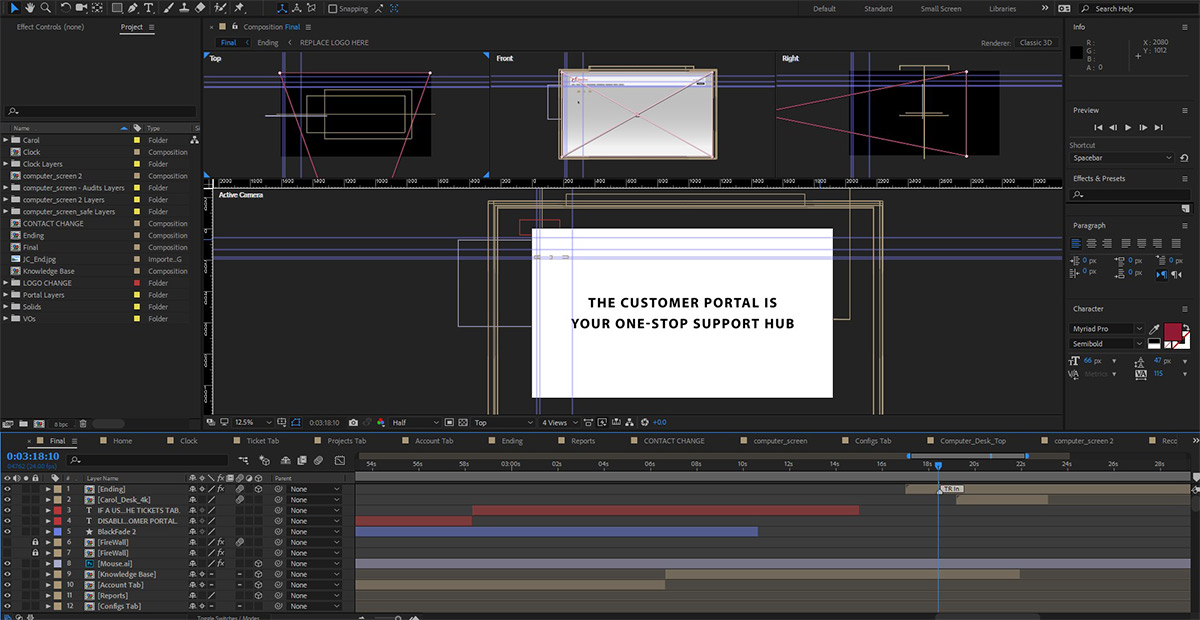 WHATS INCLUDED WITH THE VIDEO
BRANDING
We go through accessing the portal on YOUR website.
LOGO
Branded with your logo using the ConnectWise client portal design.
PROCESS
We post on your YouTube account with provided Credentials.
CONTACT
We created an end bumper with company name/contact information.
JOOMCONNECT
If you use JoomConnect, we'll go over logging in on your site and portal.
PORTAL
Pick and choose from some additional Portal features you use/don't use.
AUDIO
All Pro vidoes include a custom voice over audio track.
MARKETING
Email content for promoting the video to current and new clients.
SOCIAL
2 social media posts for promoting the video included.
VARIATION
We can feature other portals in the video.
CUSTOMIZATION
We redesign the portal in the video specifically for you.
SCRIPTS
We customize the animation and scripts for your business.